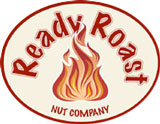 Ready Roast Nut Company Project
Ready Roast Nut Company specializes in the processing of various nut products to include whole raw, roasted, sliced and seasoned almonds as well as the processing and precision sizing of many other nuts, some of which make their way to ice cream and candy producers around the world. Their commitment to providing their customers with the finest product possible launched their new commitment to building a state of the art facility where their current and future products could be processed as well as support their current and future growth.
This project involved the relocation of their entire existing facility and involved the implementation of a complete redesign of their processing lines. A portion of the design effort required incorporating much of the existing equipment and also the procurement and integration of many new high speed systems that will support current and future product lines. Challenges included converting two 72,000 sq. ft. buildings originally designed as a pair of distribution warehouses into a modern nut processing plant that utilized the two building arrangement as a benefit by naturally segregating raw materials from the finished product.
The ambitious vision of the Ready Roast group included approximately 20,000 sq. ft. of dry storage, 14,000 sq. ft. of refrigerated storage, 14,000 sq. ft. of combined employee areas such as office space, laboratory, locker rooms and mechanic's shops, plus an elevated viewing area showing every stage of the nut processing efforts that Ready Roast will be proudly sharing with visitors. Production areas incorporated the use of drag tube conveyors for minimal product degradation and several custom designed equipment support mezzanines, as much effort went into examining every possible arrangement and equipment selection in order to maximize the use of space and budget. This project is currently in progress and is expected to be complete in March of 2012.


Sunkist Growers Project – Ontario Demo
Sunkist Growers has been a regular client for many years and has given Foodpro International Inc. many opportunities to shine. Our latest contribution however was not constructive at all, but there is a good explanation. In 2007 Sunkist Growers made the decision to consolidate their Southern California operations and relocate to California's Central Valley primarily due to grower logistics and the declining condition of their current facility that although state-of-the-art in 1926 when built, required a staggering effort and cost to maintain.
Demolition of a facility this size required a monumental effort as this undertaking presented a complex series of hurdles in many areas. The demolition site consisted of approximately 14 acres of heavily structured area that resembled a small city's worth of buildings, miles of piping and conveyors and an incredible amount of equipment that was either relocated, salvaged or disposed of. Great effort went into the salvage aspect of the demolition as Foodpro coordinated the metal salvage as well as the resale of usable equipment. In addition to the actual demolition effort Foodpro handled the transitioning of applicable utilities, such as water quality compliance efforts dealing with the various entities involved in "Industrial Wastewater Discharge". This portion of the project required the redesign and connection of new sewer and industrial wastewater discharge lines and the associated excavation and street repairs as well as the design and erection of a new wastewater treatment and monitoring station.
This project is currently in progress and is expected to be complete in April of 2012.

Musco Family Olive Co
The Musco Family Olive Co., a leading producer of canned and brined olives in the U.S. has called upon Foodpro International's expertise in food processing and distribution operations for many years. We have enjoyed a great long-term relationship providing Consulting Engineering services for projects both large and small.
Foodpro International, Inc. was hired as Musco Family Olive Company's engineering representative beginning the various phases involved in the design of their state-of-the-art plant expansion that was fitted with the latest processing technologies. A cost commitment of approximately $3,400,000 was required for completion but has proved to be a most worthwhile investment.
Foodpro's role included the initial preparation of a Long-Range Plan providing the groundwork necessary to complete the design efforts. Foodpro was on board through the duration of this project, beginning with the preparation of all construction bidding documents, through the various design phases, as well as the coordination of construction and equipment installation.
The plant expansion construction consisted of a new Warehouse/Office facility primarily used for storage of finished goods, ingredients, supplies and processing equipment such as high-speed olive slicers, capable of handling 1,800 olives per minute. A labyrinth of water-filled tunnels used to transport olives from conveyer were also constructed directing product to several large stainless steel tanks where olives are stored in a brine solution until ready to be canned.
Other projects such as a large-scale water-recycling pond complete with connecting aqueducts, various employee facilities and secured-entrance guard booths have also been completed to date.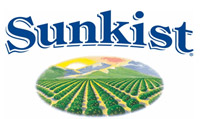 Sunkist Growers – Juice
& Oil Reconfiguration Project
Foodpro was hired by Sunkist Grower's for engineering and consulting services on their Juice & Oil Reconfiguration Project
Phase I:
Prepared preliminary Planning Study for relocation of lemon process operations from Ontario to Tipton. Which Included data gathering and analyzing, cost analysis for equipment relocation and modifications, review concepts and plans, prepare preliminary drawings, flow diagrams equipment layouts, cost estimates for recommended master plan, implementation schedule.
Final design for Phase One of Sunkist Citrus Processing Division Reconfiguration Project.
Qualified contractors for necessary work needed for relocation process, prepared bidding documents and coordinated construction for phase one of project.
Approximate cost of completion for phase one $9,129,000.00
Phase II:
Prepared preliminary design.
Final design for Phase Two of Sunkist Citrus Processing Division Reconfiguration Project.
Coordinate construction and equipment installation for phase two.
Project was completed in late 2009 with an approximate cost of completion for phase two $5,126,000.00
Phase III: Coordinate demolition of Ontario, CA Facility. Project is still in progress to date.
FPI has a strong ongoing working relationship with this client, and continues to provided information and assistance as requested.


Mariani Packing Co. Project
In February of 2001, Mariani Packing Company retained Foodpro International, Inc. services utilizing our company's specialization in food processing and distribution, to help their company relocate its dried fruit operations from their 150,000 square foot building in San Jose, CA to the previous home of AMERICAN HOME FOODS buildings totaling over 800,000 square-feet in Vacaville, CA.
Foodpro's services were divided into three phases: (1) a preliminary design phase involving development of "the conceptual plan and design criteria," (2) a final design phase involving the development of "detailed plans and specifications," and (3) an equipment installation phase involving the coordination of "the implementation of the plans to help insure that the final result conforms to the plans and specifications and is completed on time and within budget. The Vacaville plant was up and running by July 2001.


Fruit Growers Supply Projects
Over many years, Foodpro International, Inc. has provided feasibility studies as well as turn key operations for the planning and completion of the following projects: Truck Loading (Ontario), Distribution Facility (Ventura County), Street Extensions (Riverside), Product Handling and Shipping Facility (Ontario), New Distribution Facility (Riverside), Rebuild Warehouse (Porterville), Freezer Storage (Ontario), Distribution Centers (Orange Cove), Porterville, Riverside).
In excess of $8,000,000.00 USD
FPI has a strong working relationship with this client, and continues to provide information and assistance as requested.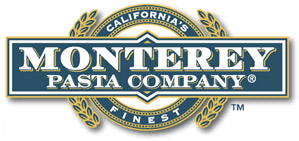 Monterey Pasta Project
In 1994, the Company opened a 10,000 square-foot production facility in Salinas, California (Monterey County) utilizing state-of-the-art packaging techniques to preserve flavor and extend product shelf-life. In 1996, Foodpro was hired by Monterey Pasta Company for engineering and project management services to upgrade their plant.
Services included preliminary design, final design (plan and design electrical installation for new chiller, pasteurizer and relocation of existing ravioli line). Coordination of equipment installation.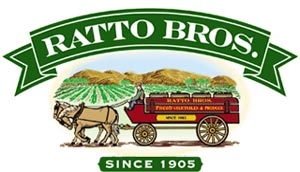 Ratto Bros Project
Foodpro has provided a planning study to assist Ratto Bros management with equipment layouts and budget estimate for determining future expansion of the repacking facility. The layout included various options including equipment layout.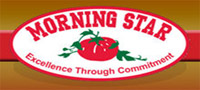 Morning Star Packing Project
Foodpro has provided engineering services to Morning Star Packing Company initially which included designing and structural calculations. Other project work included equipment layout of the steam and boiler system.

Sun Pacific Shippers Project

Foodpro International, Inc. is currently completing for the client's review an evaluation of their existing facility, with recommendations for expansion with the construction of a new, second, processing/packing facility to be added in the next couple of years. Our previous project with them provided expertise for evaluating the need for, and design and construction of buffer storage for an existing processing and packaging facility.